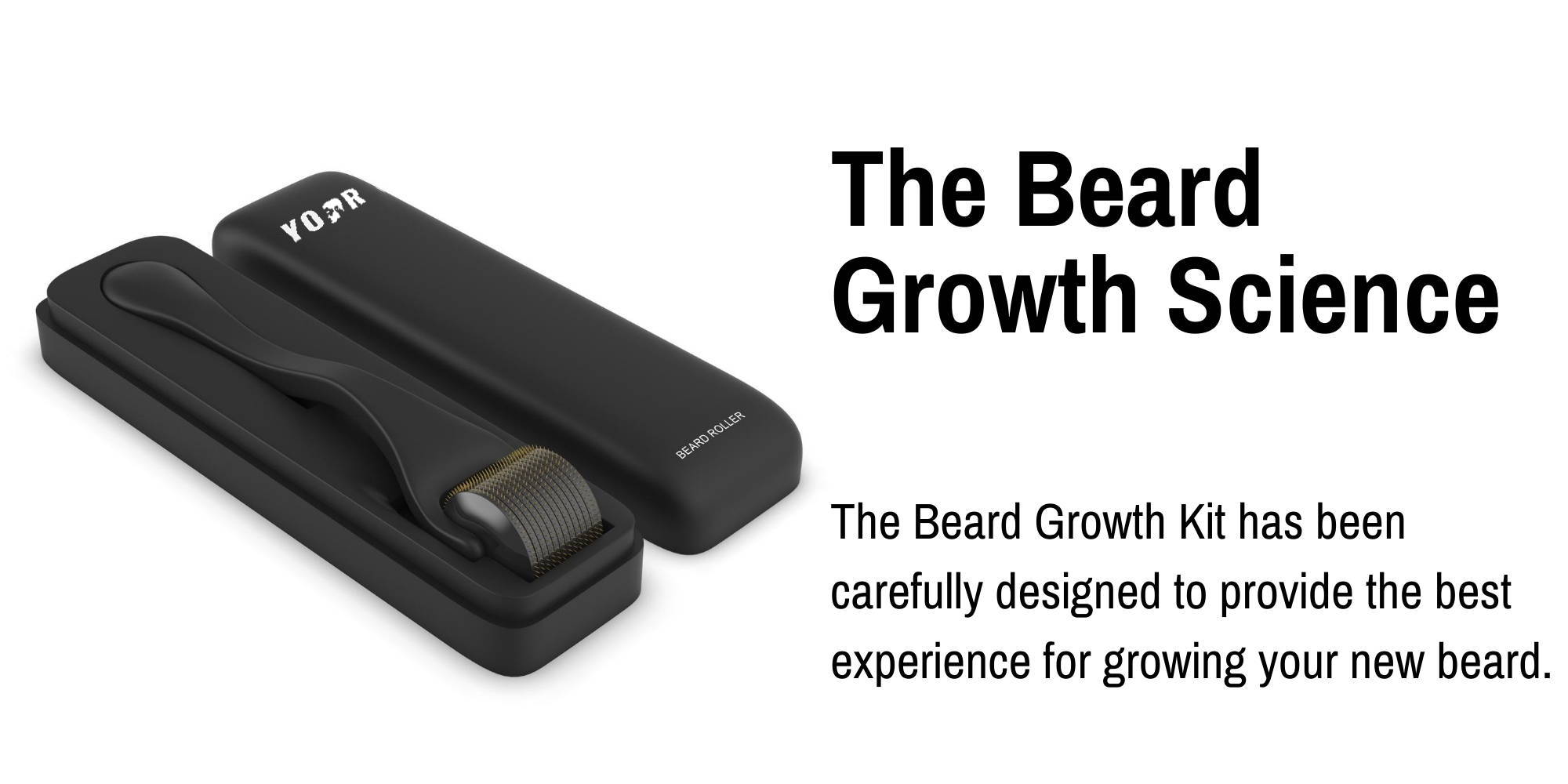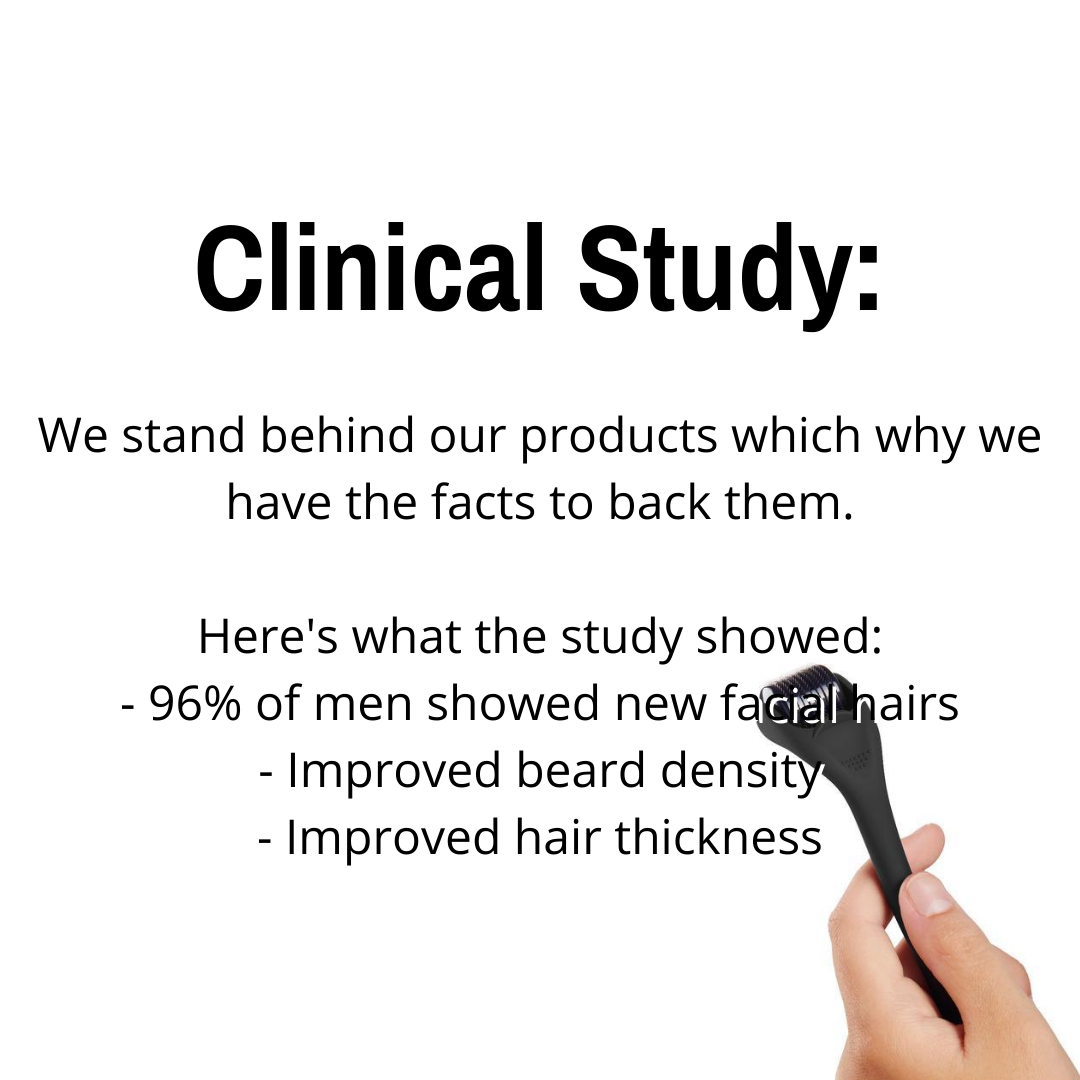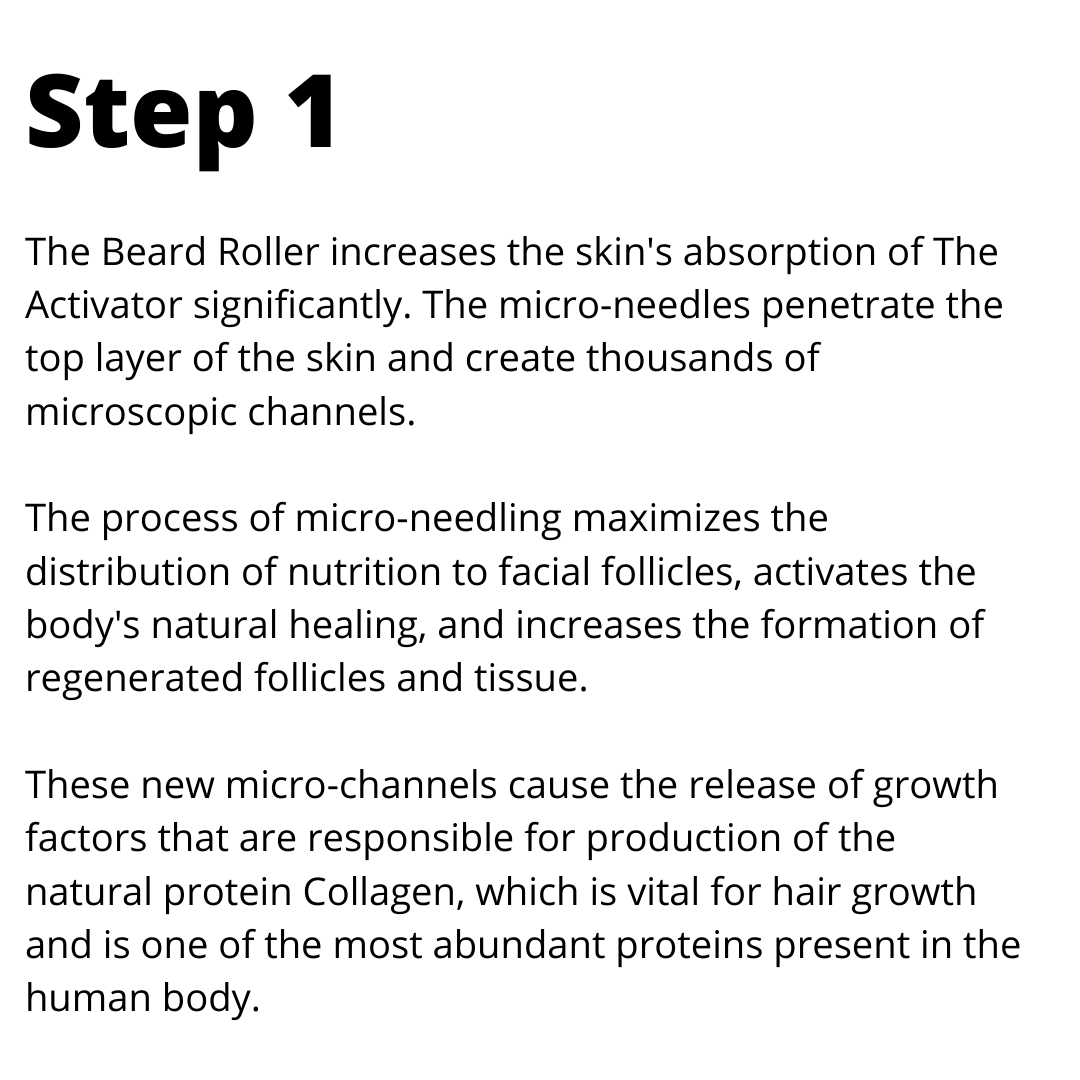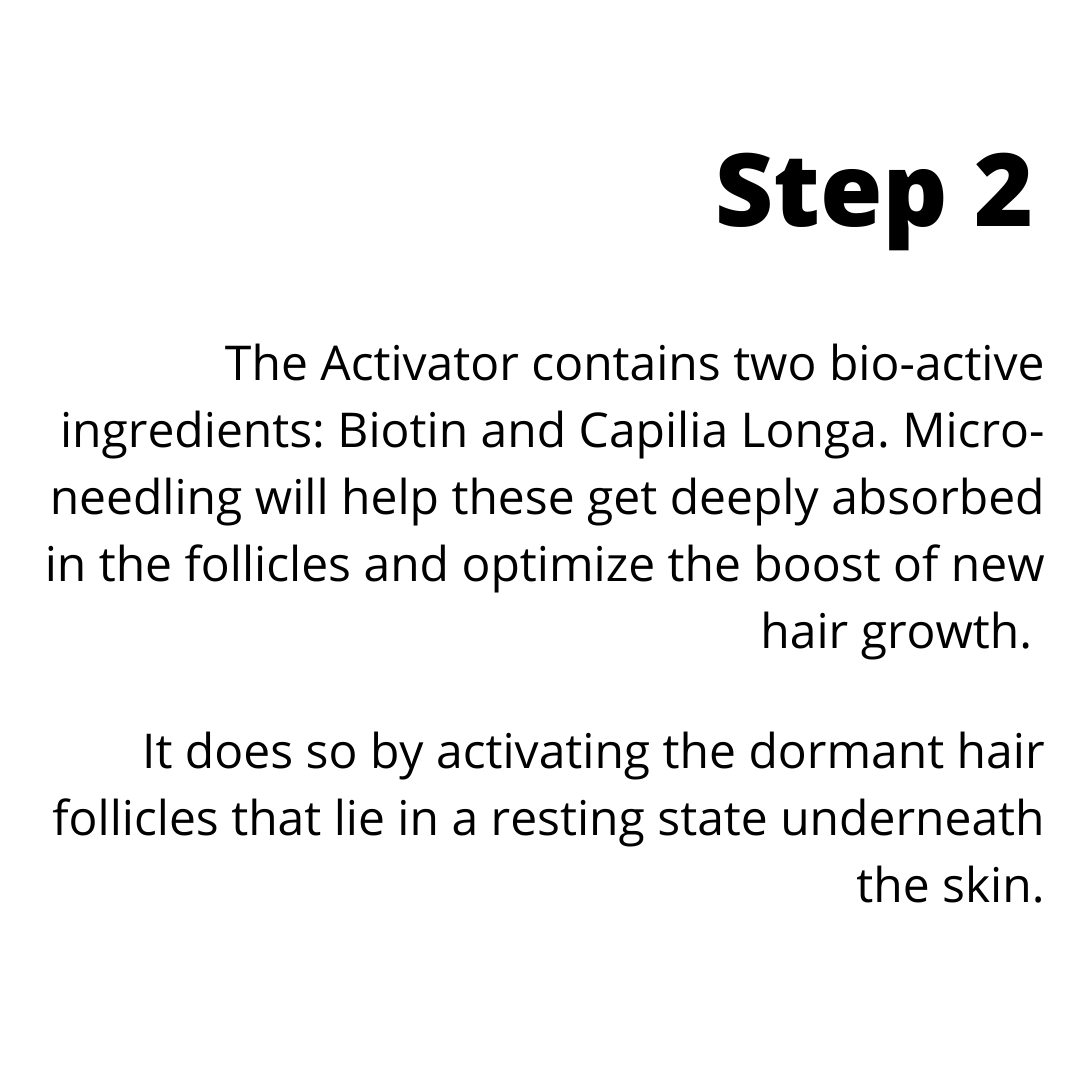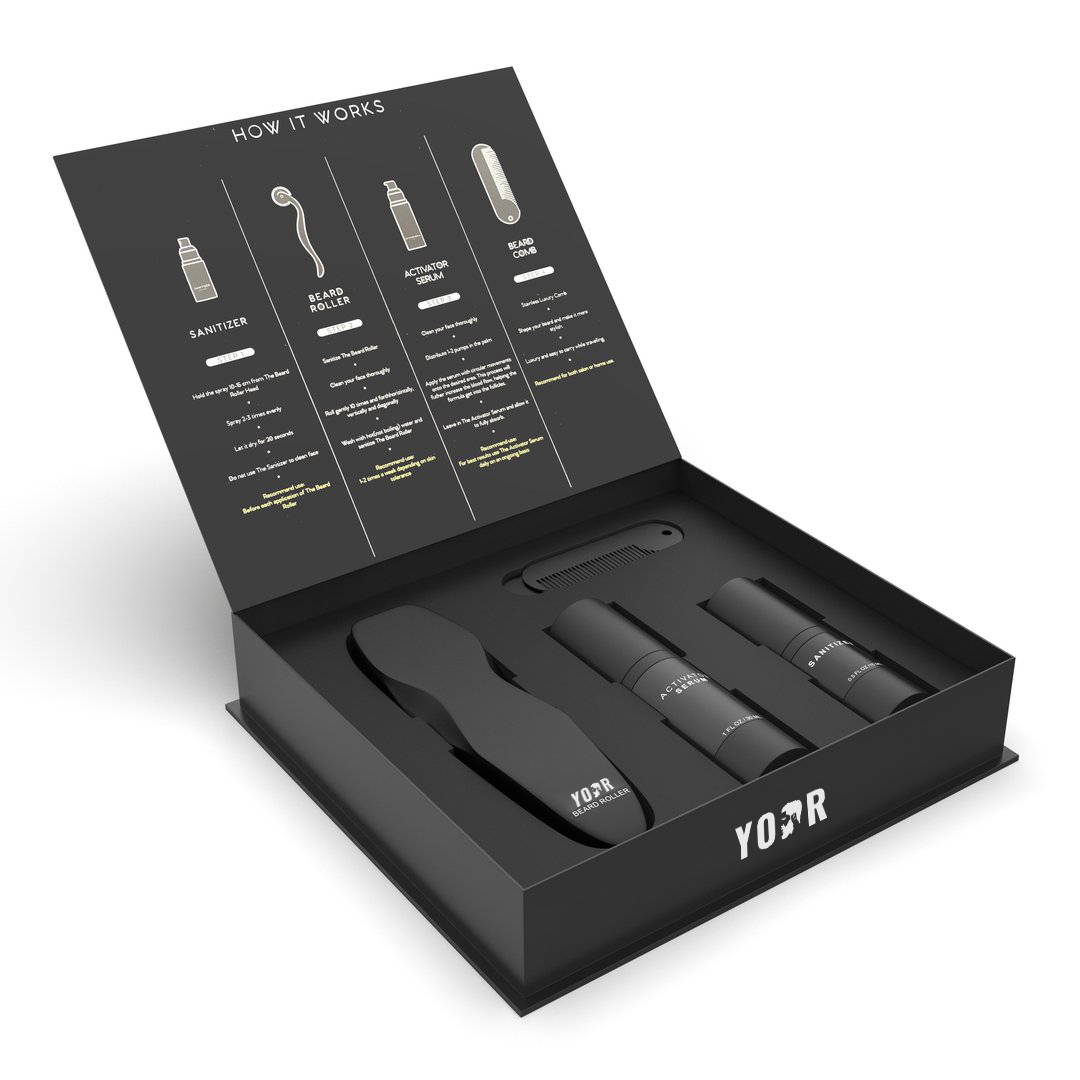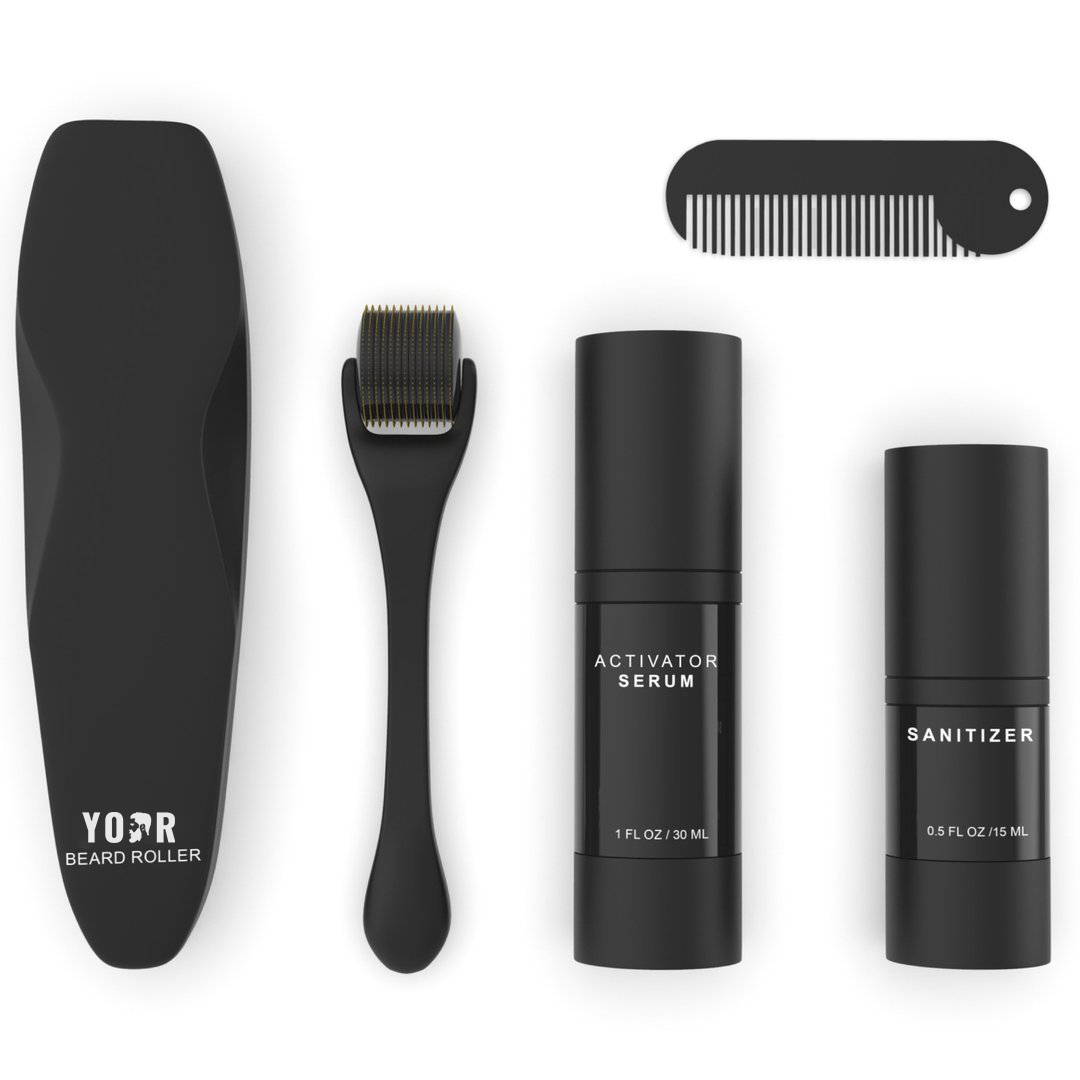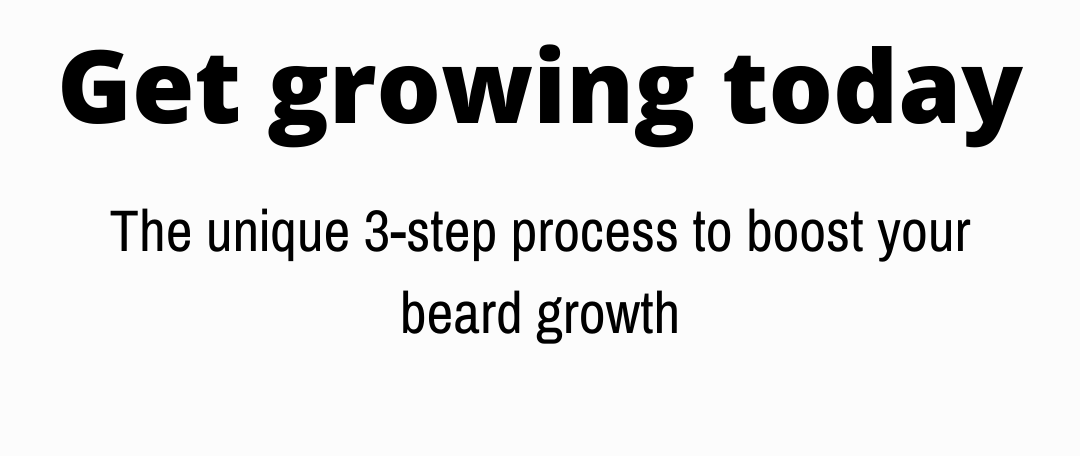 In-Depth Details:
In today's world, science has made so many things easier and we're able to do so much more than we thought. The components in our Activator Serum and the functionality of the Beard Roller truly provide people with new facial hair they didn't have before.
STEP ONE: The Beard Roller (derma roller) increases the skin's absorption of The Activator Serum significantly. The micro-needles penetrate the top layer of the skin and create thousands of microscopic channels.

The 540 titanium needles create microscopic channels and activate the body's natural healing process.
The process of micro-needling maximizes the distribution of nutrition to facial follicles, activates the body's natural healing and increases the formation of regenerated follicles and tissue.
These new micro-channels cause the release of growth factors that are responsible for production of the natural protein Collagen, which is vital for hair growth and is one of the most abundant proteins present in the human body.
--
STEP TWO:
The Activator Serum contains two bio-active ingredients: Biotin and Capilia Longa. Micro-needling will help these get deeply absorbed in the follicles and optimize the boost of new hair growth. It does so by activating the dormant hair follicles that lie in a resting state underneath the skin.
--
THE ACTIVATOR SERUM©. THE ULTIMATE GROWTH FUEL FOR YOUR BEARD.
Versatile serum:

The serum accelerates the growth of your beard but it nourishes and moistures your beard at the same time.
Risk-free:

Tested and approved by dermatologists. The application does not pose any risk to your skin.
100% natural:

The serum is made entirely from natural ingredients, such as Asian ginseng, which is considered a powerful and tonic natural aphrodisiac. Contains 100% natural, active ingredients, Biotin, Arginine, and the wonder child, Capilia Longa.
Suitable for all types of beards:

Specially designed for all types of beards, serum works effectively so that your beard hair is disciplined or not.